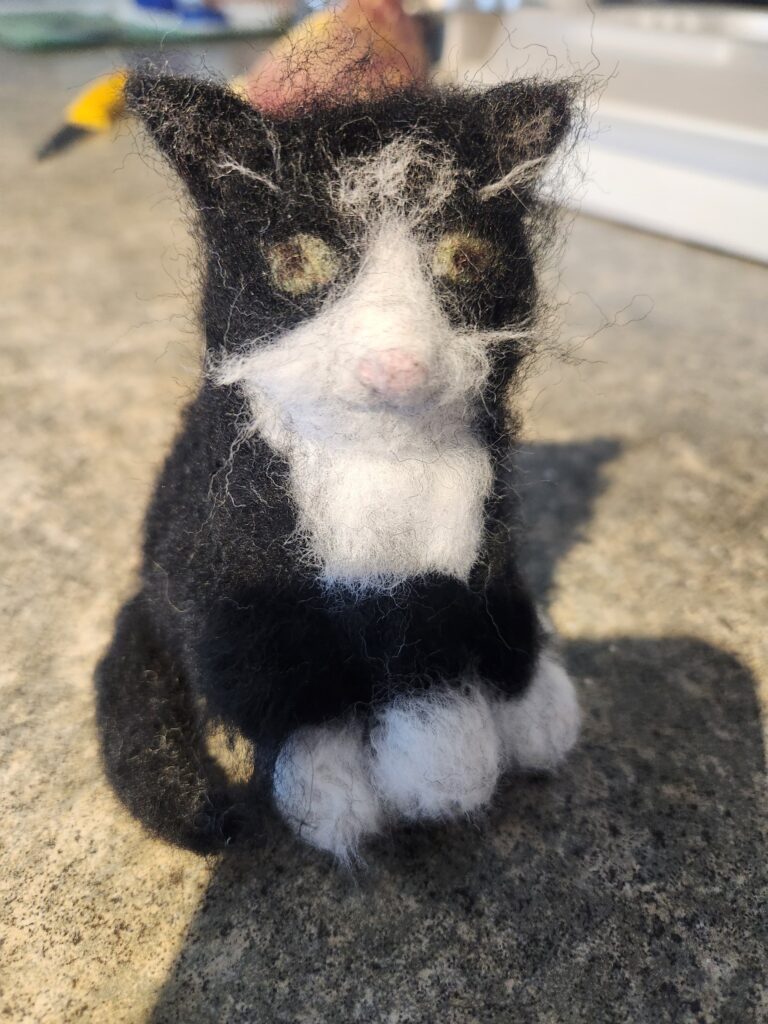 A Workshop, taking place on
Saturday,
the 8th of July 2023,
from 1:00 pm to 3:00 pm,
in the North Room of Scott Manor House
The workshop will be conducted by Amber Purdy.
Amber Purdy regularly conducts needle-felting classes, and is a member of the Mersey River Art and UpCycling FaceBook group.
This workshop is an introduction to the craft of needle felting. It is intended for particpants who are 12 years old or older, including interested adults.
Participants should, above all, be attentive. Fine motor skills are an asset. If you have chronic neck mobility issues, they may be aggravated by the activities needed to complete this workshop.
Registration Requirements
The cost for each registrant is $50, which includes all materials and supplies needed to complete the workshop.
Registration will be limited to 18 participants.
Pre-Registration is Necessary
Sign-up or direct your enquiry to: https://facebook.com/events/s/needle-felting-for-beginners/2553028038182978/